How to use Google Adwords Keyword Planner tool
Here is where Google Adwords Keyword Planner comes in.  Log into your google adwords account, and from the tools and analysis dropdown click on "Keyword Planner".  This may be a godsend for some SEO Companies.  now you can specify a set of keywords, and also define a specific city, cities, or region on a map to get data for specific keywords searched on google from that specific region.  You will want to start out with a good set of keywords, as well as some synonyms and related searches that you may think apply.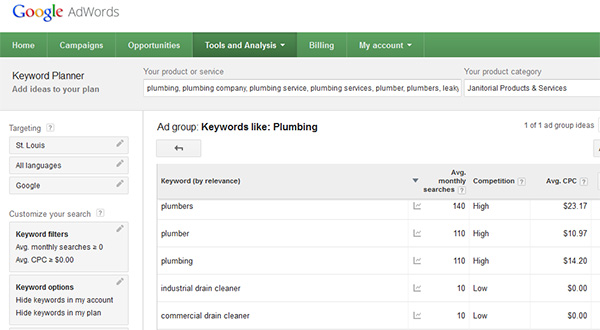 After you enter your keywords into google keyword planner, add your city/cities and then hit enter.  You will see average monthly searches, as well as the competition for those phrases (same as with the google adwords keyword tool) as well as keyword ideas in a tab up top.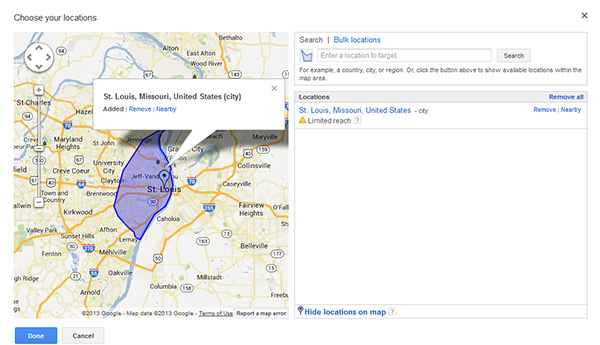 You can add these keyword ideas to the list and see which ones would be worthwhile trying to optimize for.  Remember that keywords with low to medium competition and a decent amount of monthly searches are ideal.  Higher competition keywords take time and effort to rank for, and you may need to build up content and rank for some longer tail phrases first before attacking them.