Search Engine Optimization isn't magic
SEO shouldn't seem like some type of online mystical voodoo that once performed, your website magically appears on page one of Google/Bing for a given search query.  Search Engine Optimization is a painstaking process of implementing all the best practices at your disposal to be deemed an authoritative source of information on whatever industry / services your company provides.  This process is constantly evolving, encompassing new trends, such as social media, local business listings, and more.  It is the job of an SEO Company to stay up with current trends and determine if implementing them for your business makes sense.  In addition to this, it is the responsibility of an SEO Company to be held accountable for the optimization work done, but let's be honest, who wants to look at geeky code?  The proof is in the increased business right?  Well, kind of.
Lead Generation is great, and is the ultimate goal in optimizing a website to improve your businesses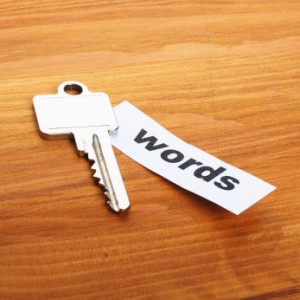 online presence.  Theoretically you are seen by more people on the web, so more people will contact you, right?  Again, kind of.  There are lots of elements that will affect whether or not someone contacts you once they get to your website. 
Is it easily navigable?
Does it have a quick contact form?  (Only the most necessary fields!  The less information you request the less daunting it is to fill out.)
Is the phone number easily seen? (If they have to make an effort to find the phone number, you're doing something wrong.)
Is there a proper call to action?  (Give them a reason to contact you right then and there.)
Obviously this is just scratching the surface, but you get the point.  All of those items will have been taken into consideration, should your SEO Company be mindful of them.  So if you have a good website, with proper navigation, good calls to action, proper SEO techniques in place, how can you know what "behind the scenes" work is being done besides monitoring the code yourself?  The answer is simple, monthly keyword reports.  Keyword reports provide information on where your website is ranking in major search engines for a given list of keyword phrases.  A keyword list is created, based on the various services a company provides, and also takes into consideration the monthly search volume and competitiveness of that phrase.  The resulting list of keywords should ideally be those that will be able to be realistically optimized for, and will bring the right types of visitors to your website that need the services you offer.  If you own a widget company in St. Louis, and you want to sell widgets, you will want to rank for "widgets St. Louis", or " widget company St. Louis".  A keyword report will show you each month where your website ranks in the search engines for those phrases.  Ideally, your website will rank higher and higher in the search engines for this phrase, which is a result of the optimization efforts of the SEO Company with whom you are working.  The keyword report "bridges the gap" between the optimization work done, and the results.
Ongoing Search Engine Optimization
Once you establish decent rankings for a list of phrases, it is the responsibility of the SEO Firm to monitor these positions and maintain these rankings through continued optimization efforts.  Natural fluctuation happens, new pages are being indexed, and search engine algorithms change.  That is why ongoing optimization / monitoring keyword reports is necessary to maintain your established presence and increased traffic to your website.
To get a complementary keyword ranking report, contact us via web form or call 1-888-481-7651 now to get started.